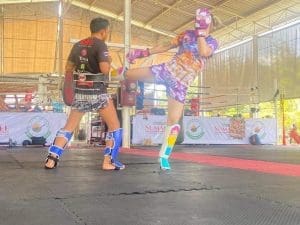 Michelle Keehan, one of our Boxing and Muay Thai Kickboxing coaches at Fit 2 Box is currently on her travels in a quest to further her coaching knowledge. Predominantly she has based herself in Thailand where she has been jumping on internal flights up and down the country to visit some of the worlds top training camps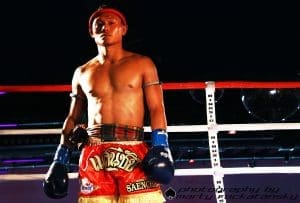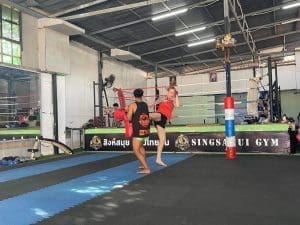 So far she has visited gym's in Bangkok, Phuket, Koh Samui and Chiang Mai, working with the legendary Saenchai, amongst others.
Here are a few pics from the trip so far. Once Thailand has been done and dusted, Michelle will head to Australia, where we hope she will hook up with one of out sister gym's in Sydney.
We will update as we receive news!