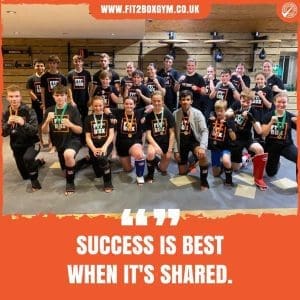 After a very successful Thai Boxing Grading weekend, Here are just a few from our Youth group, displaying their hardware!
Many of the students worked hard both in class and in our pre-grading 'Master classes', which are designed to work on specific skills and provide accelerated learning.
The pass mark is very high at Fit 2 Box (75%), and we are delighted to report that the pass rate was 100%, with at least two thirds of students achieving 90% or higher at their respective levels.
We now look towards January, when the next round of Masterclasses and assessments will begin, ready for Grading & Phase test days in February and March!
Congratulations to all!