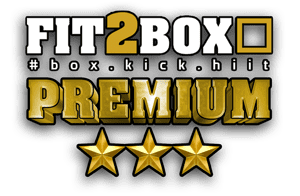 Fit 2 Box Gym are delighted to announce the launch of 'FIT 2 BOX PREMIUM'.
Offering an affordable alternative to 1:2:1 training
With enhanced learning / attention, providing accelerated progress
Groups offering structured learning and fitness options
Early morning, lunchtime & evening offerings
Max 8 per group
Flexible payment options.
NO JOINING FEE (during January 2023)
This small group concept will provide the perfect option for those preferring to train in smaller groups, or who may wish to supplement their 1:2:1 training without having to join the general class program. It offers a range of classes with a flexible payment system.
Premium Boxing, Kick Boxing, Strength & Conditioning and Boot Camp.
The Fit 2 Box Premium Coaching Team can't wait to help you reach your goals for 2023!
CLICK – REGISTER – GET THE APP – BOOK – BEGIN