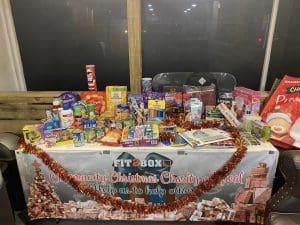 The Fit 2 Box Gym Charity appeal for Christmas is building nicely – but we still need more donations. We have another two weeks before we need to begin distributing. Please help if you can donate any of the following:
Long life food stuffs
Essential Toiletries
Toys and gifts for children
Gifts for youths and teenagers
Every single item will go directly to local causes via smaller charities. Most of these charities are run by volunteers and rely on donations from our community. Any item, however small will be gratefully received and fully utilized!
Thanks for your continued support!